Gathering As One: Our Virtual Annual Conference
The Planning Team for the Annual Conference is excited to be offering PCCCA's first virtual event. The content will start with an evening program on Tuesday, November 17. We will then have keynote presentations, Zoom workshops, sharing sessions, an exhibit hall, and much more over the next two days. The theme for the conference will be "Gathering As One" as we explore the means by which we can build upon and enhance intergenerational connections in our camp and conference ministries, as well as connect us in deeper ways to our congregations and other partner ministries. We will be announcing more details related to this event each week, so please continue to check this page or look for updates in association email blasts.
We are excited to introduce you to our two keynote presenters:
Rev. Jason Brian Santos, Ph.D. is the pastor of Community Presbyterian Church, a small mountain congregation located in Lake City, CO. For the last five years, he served as the national director for Christian Formation for the Presbyterian Mission Agency. He holds a Ph.D. in practical theology from Princeton Theological Seminary, where he also earned his Masters of Divinity. He is the author of A Community Called Taizé (IVP, 2008). Jason currently resides in an almost 150 year old historic church manse in Lake City, with his wife, Shannon and his two sons, Judah and Silas (aka Tutu). In his spare time, he plays and designs board games.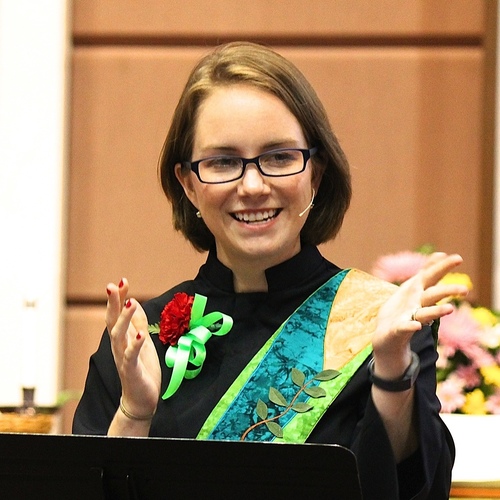 Rev. Melissa Cooper serves as the Minister of Worship and Arts at St. Luke's United Methodist Church in Orlando, FL. She is also an Associate with Vibrant Faith, providing coaching and consulting services to help support congregations in leadership development and intergenerational ministry. Melissa once served as the Faith Formation and Retreat Ministries Coordinator for Camp Don Lee and as Program Coordinator for the Life Enrichment Center and Warren Willis Camp. Melissa is married to Will, and they are the parents to the cutest poodle and sassiest cats you'll ever meet. When there's not a global pandemic, you can often find them frolicking around Disney World.